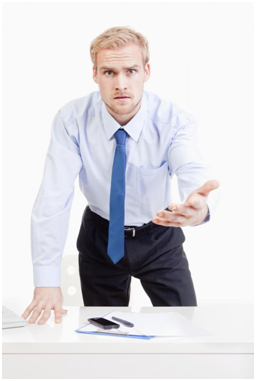 According to a research study conducted by The Standish Group, only 29 percent of IT projects are completed successfully. Many project management software developers and project managers say that IT departments make the same mistakes and don't follow standard project procedures.
While many IT departments don't invest the right staff in a project, others miss out on important risk assessments that could be the deciding factors for their projects.
In this blog post, our project management pros discuss common mistakes that IT departments make and how they can be avoided:
#1-Wrong Resources and Mismatching Skills
While staffing a project appropriately is clearly the most important aspect of the task, allocating the wrong resources tops the list of commonly made mistakes.
Most IT departments end up assigning the wrong individuals to projects and quickly realize that even days worth of planning cannot help overcome the inefficiency.
The easiest way to overcome this mistake is by providing IT professionals with all the information they need regarding skills and experience of consultants, outsourcers, and other individuals involved in the project. Once they know who can do what, allocating resources can be significantly easier.
#2-IT Departments Don't Follow Standard Procedures
This is the second most common mistake that IT professionals make.
The dire lack of a solid methodology dramatically increases the risk of project failure, constant re-working, and deadlines going beyond the acceptable time.
Having a project management methodology or standard procedure helps you make your way through projects easily while keeping you aware of all activities involved.
#3-They Lack Updated Data About Projects
IT departments that still rely on traditional PC applications like Microsoft Word and Excel are more likely to lag behind. They don't have access to measurable results and can't coordinate resources to changes in the scope.
The simplest way to avoid this is to use reliable project management software. Cloud based project management software allow you to keep track of all resources, have real time updates, and stay on the same page with the team at all times.
#4-IT Doesn't Push For Deadlines
Many project managers complain that IT departments don't push back on unreasonable deadlines. They fail to provide results on time and end up with a reputation for being unable to deliver.
The easiest way to overcome this mistake is by constantly staying in touch with the project manager and conveying the resources it would need to meet the deadline. The manager can then choose between the schedule and cost scope.
If you are looking for a single solution to all these problems, it is partnering with a top rated project management software.
At Copper Project, we offer a number of different features that help cut out the noise and streamline project management by keeping all members connected and updated at all times. Ready for a free trial?